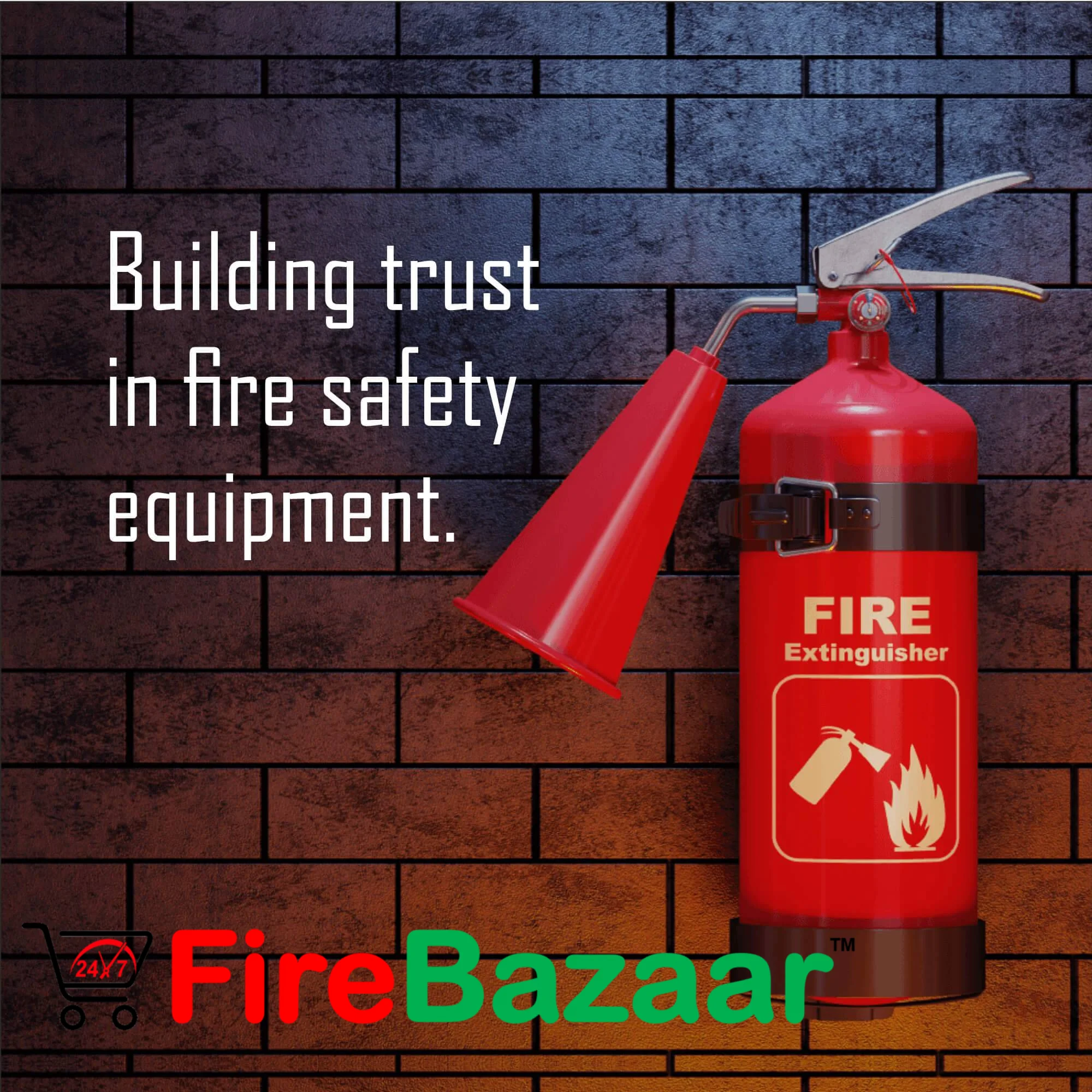 Fire extinguisher installation guide
Fire Code officials are charged with ensuring that occupancies are properly outfitted with fire extinguishers and that they are placed in the right locations. This resource identifies which occupancies require Extinguishers and where they should be placed within them. It also outlines related fire extinguisher requirements in NFPA® 10, Standard for Portable Fire Extinguishers.
Requirements of Fire Extinguishers: Occupancy:

Fire extinguishers are required in the following occupancy types:
1. Ambulatory health care Hotel and dormitory Health care
2. Apartments Industrial Educational
3. Assemblies Lodging and rooming Storage
4. Businesses Mercantile Detention and correctional
5. Day care Occupancies in special structures Residential board and care.

Fire extinguishers are not required in one- and two-family dwellings. For more information on occupancy requirements, see Table No. 13.6.1.2 of NFPA 1, Fire Code (2018).
Where and How Should Extinguishers Be Located?
Basically, Fire extinguishers that are placed correctly can be accessed more quickly to help control a fire until the fire department arrives. Fire extinguishers are not intended to be a substitute for evacuating the building safely and quickly. Two key factors for locating extinguishers are that they should be accessible and visible.
Accessible: Extinguishers should be placed where they are readily accessible in the event of a fire, which typically includes normal paths of travel.
Visible: If visual obstructions cannot be avoided, then arrows, lights or signs are needed to help indicate where a fire extinguisher is located.
Height required for Fire Extinguishers.
Class A, B, C, D, and K Extinguisher Requirements:
A portable extinguisher must match the fire that is being fought. There are five classes of fires. Extinguishers are labeled with letters and symbols for the classes of fires they can put out. While these requirements apply to all portable fire extinguishers, different location requirements exist for Class
A, B, C, D, and K extinguishers. See Figure B.1.1 of NFPA 10 for a recommended marking system that can be used to illustrate the uses and nonuses of fire extinguishers on a single label.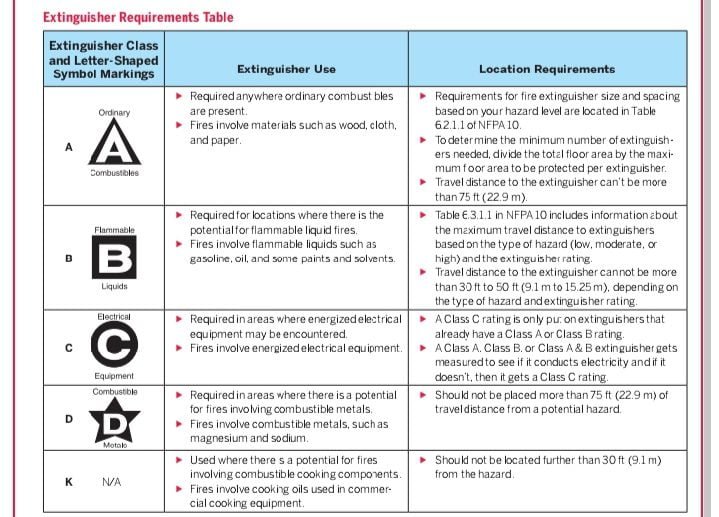 For more information visit
www.FireBazaar.in